Mobile:13930661288
TEL:010-50854199
FAX:010-61578681
Fiber laser cutting machine


The Cutting Principle

Fiber laser cutting machine is imported the most advanced fiber laser output laser beam of high energy density, and focused on the workpiece surface, the workpieces are ultrafine accumulation point light irradiation regional instantaneous melting and gasification, move the light to shine through numerical control mechanical system and automatic cutting.It is the most advanced set of optical fiber laser technology, numerical control technology, precision machinery technology and high-tech equipment, body.

The Cutting Characteristics Of

Introduction:this product being the world's advanced optical fiber laser, cutting-edge optical fiber laser technology anddigital control technology perfect fusion, represents the most advanced laser cutting, is composed of fiber laser, cold water set,optical fiber cutting head and cutting machine tools, control system, ventilation system, features such as integration of opticalproducts;

Structure being:fiber laser cutting machine adopts the workpiece fixed whole, gantry machine tool structure, long-term corrosion lathe bed, effectively ensures the user use process in the future, laser lathe bed durable, not deformation, effectivelyguarantee the cutting precision, at the same time, X, Y,Z axis linkage to realize plane cutting feed, Z axis floating track surface;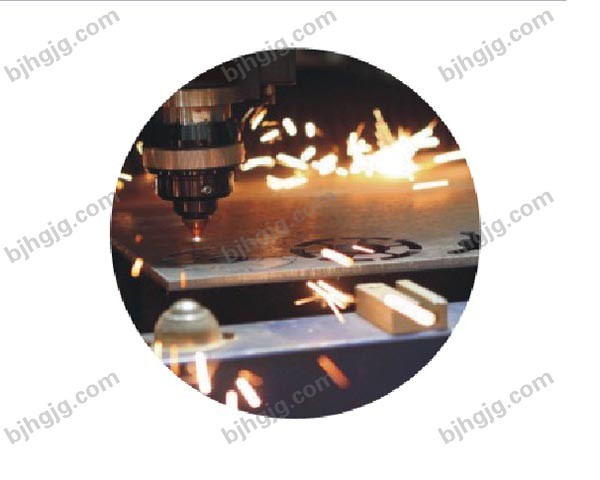 Nurture special laser cutting head:chestnut with imported laser cutting head, the non-contact high tracking system, responsive and accurate, and avoid the collision between the cutting head and board processing, cutting the focus position, and can guarantee to ensure the cutting quality is stable, cutting effect is more perfect;

Control system: adopting the German control system, professional cutting control software support to CAD graphics and text automatic programming, computer operation, make the cutting work more convenient, the operation more simple

Cutting Edge

Optional machine 3015, 2040;Cutting area of up to 2000mm x4000mm, 3000mm x1500mm; Optical fiber cutter of 500w - 6000watts

The use of low cost: the machine power consumption is only 20% of the same kind of CO2 laser cutting machine - 30%;

High stability: USES the import original factory packaging fiber laser, stable performance and service life of up to 100000 hours.

High cutting speed, high speed, high efficiency, cutting thin plate rate can amount to tens of meters per minute, is 2 times
of the same power CO2 laser cutting machine;

Low maintenance cost: optical fiber transmission, work gas laser, can save a lot of maintenance cost;

Excellent beam quality, small focusing spot, the cutting edge of good quality and small deformation, smooth appearance,
beautiful, work efficiency is higher, the processing quality is better;

Using imported guide transmission mechanism and the servo motor, high cutting precision.

Applied Materials

Laser cutter series products, the use of imported laser, optimal cost performance, especially for all kinds of non-ferrous metals, copper, aluminum, this highly reflective material and tungsten, aluminum etcHardness of the material processing can be called "experts".Can also be applied to the stainless steel, carbon steel, manganese steel, galvanized sheet, aluminum platform gold alloy plate, a variety of materials such as rare metals quicklySpeed cutting.

Industry Application

Widely used in aerospace, aviation, electronics, elevators, medical equipment, kitchen electrical, auto parts, electrical equipment, gold plated chassis cabinets, mechanical equipment, lighting hardware, advertising signs, display equipment, all kinds of metal products, sheet metal cutting processing and other industries.

Lathe bed casting quality in one hundred Beijing manufacturing. All non-ferrous metal plate It can cut. Cutting speed increased by 20% than the same power equipment

Optional: laser generator liekki (USA), the interpublic (Germany), Raycus (sharp) RFL - C500 Continuous fiber laser with high power output, perfect beam quality, optical fiber transmission and high electric beam conversion rate.

Cutting head is optional: Precitec Precitec (Germany), Lasermech (us), CypLite (joint venture)
CypLite cutting head focusing is convenient, the precision, structure is compact, lightweight and match BCS100 independent type capacitor tuning block adopted the double closed loop speed location algorithm control laser cutting capacity, with his head, running speed and accuracy of performance is better than that of similar products at home and abroad.